By Janette Wheeler
CoNimby Platform is our proprietary platform being developed that will allow us to not only be transparent with our Partners, but it's also being developed as a community development platform and intranet for our worker-owners. It's an opportunity for us to connect, align, and engage our stakeholders across the entire cooperative.
The platform provides our Partners with total transparency and data about what community development projects are being developed across our network on a real-time basis. It will provide an easy way for our Partners to have a 360-degree view of activity from community research, unit developments, and operations.
Worker-owners will have the ability to operate units, manage their unit shares portfolio, initiate new development projects, introduce charities for grant making, collaborate with other teams, and so much more!
The power of our platform is in its ability to provide stakeholders with one integrated and comprehensive solution to managing community development projects. It will connect community developers with citizens and businesses in their community through integrated, time-saving, flexible, and powerful technology.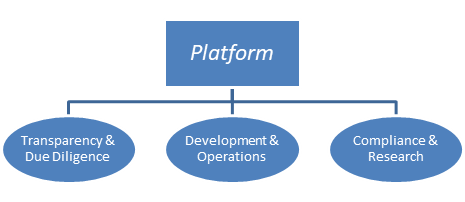 Now, you may be wondering as to the importance of this intranet platform. An intranet, often an online platform and portal for a company, it often contains essential information. Such portals contain vital information to keep an organization operating proficiently.
Essentially, an intranet streamlines the communication within a company to increase work efficiency. Every company needs one to keep each and every member connected with the changing events and information through constant updates.
Hence, below are a few reasons for the importance of an intranet.
Ease In Sharing Information
Intranets act as the perfect communication hub for both the employees and employers. Instead of having your employees check their emails forty times a day, why not post it on a single platform? This way, you can post memos and announcement to update and notify your employees at once.
Enhance Collaboration
An effective intranet allows features that aid real-time page editing. This allows you as the employer or leader to post tasks with their deadlines effectively in real time. Also, intranets also contain social features that allow people to comment and document sharing. These features help enhance collaboration within the team members through consistent and real-time feedback.
Increase Transparency
According to atlassian.com, at least 87% of people want to work in a company that maintains high levels of transparency. One way of increasing the transparency of your company is through using an intranet. Since an intranet is a platform that allows employees and employers alike to share their thoughts and comments, transparency is encouraged.
Improve Customer Service
An intranet allows employees to stay up to date with relevant and vital information. This allows them to stay on up to date with the current happenings and provide quality customer service.
Enhances Productivity
Intranets, as previously mentioned, communicate information in real time. This way, employees are able to stay updated on their daily tasks and roles. The more aware they are of what is expected of them, the more productive they are likely to be.
Connects Employees Across Locations
Companies that have employees based in different sections of the world can benefit from an intranet. An intranet will act as the main connecting platform where up to date information is shared. Regardless of where your employees are located, they will be able to stay informed on upcoming events, company news and any vital company changes.
Boost Recognition
A company that maintains a culture of recognition and reward is one that is likely to thrive. Research suggests that companies that employ the use of recognition or reward improve employee satisfaction. This, in turn, boosts employee performance.
However, recognition does not necessarily have to be in the form of monetary value. It can simply be through the use of timely praise or appreciation. Hence, intranets are a great way to keep track of employee efforts and to recognize them accordingly.
In conclusion, intranets are vitally important in enhancing a thriving culture in a company. According to Clare Willson, Product Marketing Manager at Pancentric Digital, an intranet could be the solution to taking your business communications to the next level.